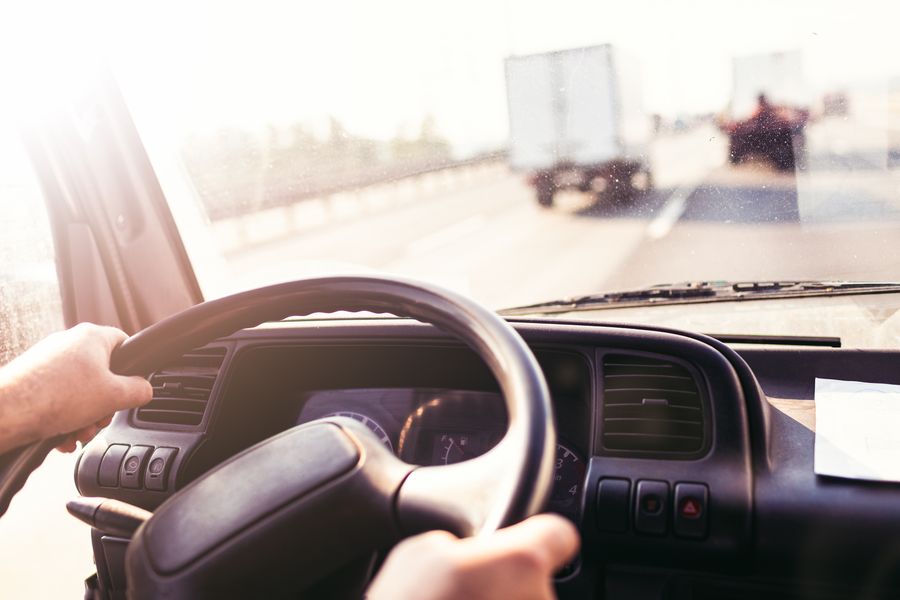 Bay State Truck Service Inc - Truck Repair for Springfield, MA
Bay State Truck Service Inc provides expert services in Heavy Duty, Medium Duty, and Light Duty truck repair.
What is considered a heavy-duty truck?
Driving down the roads of Springfield, MA, Wilbraham, MA, Chicopee, MA, Holyoke, MA, and Hampden County, MA, you have likely seen many heavy-duty trucks driving alongside you. Any vehicle that weighs more than 26,001 pounds is considered a heavy-duty truck. Some examples of heavy-duty trucks include mobile cranes, city transit buses, tractors designed to pull trailers, refuse trucks, cement mixers, and dry vans. Heavy-duty trucks are generally divided into three categories:
Class 7: 26,001 to 33,000 pounds (ex. garbage collection vehicles, livestock transports)
Class 8: 33,001 pounds or heavier (ex. 18-wheelers, sleeper cabs, dump trucks, tractor-trailers)
Class 9: Vehicles that weigh more than 60,000 pounds (super heavy/special duty truck)
Many heavy-duty trucks have large engines that run on diesel as well as have enhanced transmissions because these trucks are designed to tow large loads. Heavy-duty trucks are also seen on job sites, where they are required to carry large construction materials. They have a towing capacity of over 20,000 pounds and offer payload capacities of over 6,500 pounds - enough to haul pretty much anything that can fit in the truck's bed.
There are many Heavy-Duty Trucks, but some of the common models we service are:
Mack Anthem
Mack Pinnacle
Mack Granite
Mack LR
Mack TerraPro
International HV Series
International Lonestar
International LT Series
International RH Series
International Prostar
International Transtar
International Workstar
Kenworth W990
Kenworth T680
Kenworth T880
Kenworth K270E & K370E
Kenworth K270 & K370
Kenworth T800
Freightliner Cascadia
Freightliner M2 112
Freightliner M2 106
Freightliner 108SD
What is considered a Medium Duty Truck?
Medium duty trucks often refer to truck classes 6-7. There is some overlap between what is considered medium-duty, and what is considered heavy duty. Medium duty trucks generally have a gross vehicle weight (GVW) of 19,501-33,000 pounds.
The most common uses of medium-duty trucks are pickup and delivery vehicles, trucks with small utility and service bodies, small garbage trucks and other fleeet applications.
Some common Medium Duty Trucks are:
Isuzu NPR
Isuzu NRR
International Durastar
Peterbilt 330
Peterbilt 325
International TerraStar
International Durastar
International CV Series
International MV Series
Chevy & GMC Silverado/Sierra 3500, 4500, 5500, and C6500
Ford F350, 450, 550, 650
RAM 3500, 4500
Hino 155, 195, 195h, 238, 258, 268, 338 XL7
Mack MD Series
Light Duty Truck Repair in Springfield, MA
The United States federal regulations define light-duty trucks as trucks and vehicles that have a gross vehicle weight up to 8,500 pounds and payload capacities up to 4,000 pounds. These vehicles can include vans, pickup trucks, minivans, and sport utility vehicles (SUV). The government set this vehicle classification for the regulation of fuel economy. These vehicles are typically used for utility rather than personal use, so these vehicles have lower fuel economy standards.
This regulation started in the 1970s when fuel economy regulations were starting to form and the United States government determined that trucks should not be held to the same standards as passenger cars. As the number of trucks sold increased, the initial regulation for trucks was now split to light-duty trucks and heavy-duty trucks.
Here are some of the best-selling light-duty trucks today:
Toyota Tundra: The Tundra is available in different cab configurations, but all feature Toyota's V8 engine that could tow up to 10,200 pounds.

Toyota Tacoma: Considered one of the lightest light-duty trucks, this truck is still very capable.

Chevrolet Silverado: One of the best trucks on the market, this truck has a 6.2-liter V-8 powertrain and is extremely capable with towing.

Chevrolet Colorado: This truck can tow up to 7,500 pounds and achieves an EPA-estimated fuel economy rating of 18 mpg city/25 mpg hwy.

Ford F-150: One of the most popular trucks sold, the Ford F-150 offers both great towing abilities and luxury features.

Ford Ranger: Ford relaunched this vehicle and has up to 7500 pounds of gasoline towing capacity.

GMC Canyon: This truck has a turbo diesel 2.8-liter and also has an EPA fuel economy rating of 30 mpg on the highway

GMC Sierra: This dependable truck introduced the MultiPro tailgate, offering drivers extremely flexibility with six different functions and positions.
These vehicles are extremely popular with buyers since they are very dependable and capable vehicles.
Common Services for Heavy-Duty, Medium-Duty, and Light-Duty Trucks:
Bay State Truck Service Inc. performs all general maintenance, and service needs for heavy-duty vehicles, medium-duty vehicles, and light-duty vehicles. This often includes, but is not limited to oil changes, scheduled factory maintenance, diagnostics, brakes, and much more. In addition, we perform other services that are unique to the truck industry. These services include but are not limited to
Dump truck & Dump body repair
Snowplow repair
Liftgate repair, replacement, and installation
Custom welding and fabrication

Your truck is your livelihood. We understand that it is a tool that keeps your business running. We've been fixing heavy-duty, medium-duty, and light-duty trucks, school busses, and equipment since 1974. Our owner Craig Gay and technicians have years of automotive experience. Don't hesitate to schedule an appointment with Bay State Truck Service Inc. in Springfield, MA, 01104 today! You can do so online at https://baystatetruckservice.com/ or by giving us a call at 413-543-5577. Bay State Truck Service Inc. - Excellent service with a personal touch-that's the Bay State Truck Service Promise!.